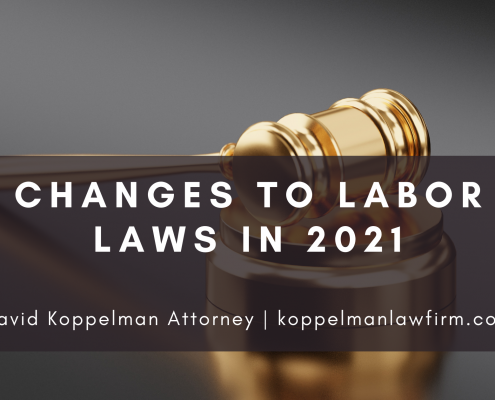 2020 has seen the quick passage of multiple labor and employment laws that will go into effect starting January 1, 2021. For human resource departments all over the nation, there is a flurry of organization needed as departments get their companies up to speed. New laws will be covering pandemic relief measures and temporary I-9 verification changes, among others. The penalty for non complying with collective bargaining agreements (CBAs), employment laws, and safety regulations for workers brings with it a bunch of legal issues. Brand reputations can be affected, along with employee retention rates and satisfaction and morale in the workplace.
https://koppelmanlawfirm.com/wp-content/uploads/2020/12/David-Koppelman-Attorney-changes-to-labor-laws-in-2021.png
1260
2240
David Koppelman
http://koppelmanlawfirm.com/wp-content/uploads/2019/12/koppelman-law-firm-logo-300x123.png
David Koppelman
2020-12-09 11:21:43
2020-12-09 11:21:43
Changes to Labor Laws in 2021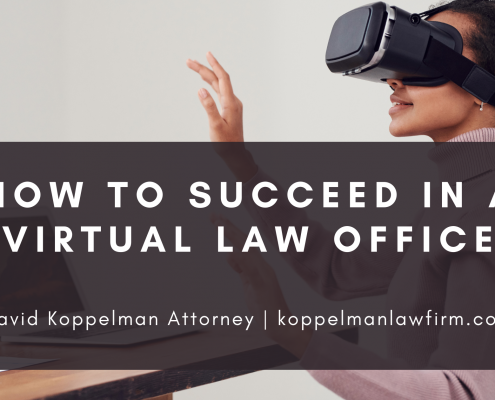 In the age of COVID, there are very few industries that have not been disrupted in some way. There will always be essential workers who will have to perform in-person duties, but advances in technology have made it possible for most corporate work to be done remotely. In the field of law, there are pros and cons to this. 
https://koppelmanlawfirm.com/wp-content/uploads/2020/12/David-Koppelman-Attorney.png
1260
2240
David Koppelman
http://koppelmanlawfirm.com/wp-content/uploads/2019/12/koppelman-law-firm-logo-300x123.png
David Koppelman
2020-12-09 11:19:20
2020-12-09 11:20:09
How to Succeed in a Virtual Law Office